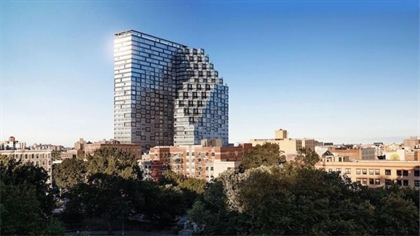 Whole Foods is set to open at the end of the year at Lenox and 125th Street, the New York Post writes "Harlem is Shaking Up It's Food Scene" with spots like Red Rooster, Harlem Shake, andBabbalucci adding to long time favorites such as Sylvia's and Amy Ruth's. The Durst Organizationis in talks to purchase the large plot of land on 1800 Park Ave, where they plan to put Harlem's tallest tower (pictured left). The New York Times labeled East Harlem as "one of New York's next hot neighborhoods".
Even more so, according to WNYC, the median income of central Harlem has jumped 6.7 percent from 2007-2009 to 2010-2012, the highest increase in the city.
Here's the territory that Harlem covers:
East Harlem: E 96th – 138th Sts and 5th Ave – FDR Dr
Central Harlem – W 110th – 155th Sts and 5th Ave– Amsterdam Ave
West Harlem – W 120th –155th Sts and 5th Ave – River Side Dr
So while some areas have stabilized in NYC, the potential gains in East Harlem are significant. Have any questions? I'm happy to discuss.