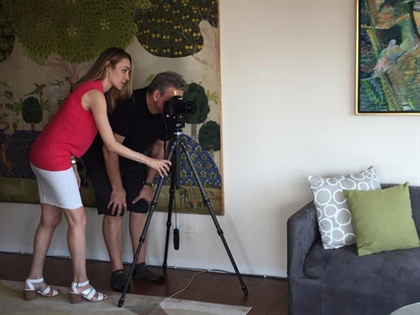 Ever heard of FSBO? When you're selling a home in NYC where the price of an average 2 bedroom home is over $1 million and the average real estate commission is at 6 percent of the selling price, it's understandable to consider doing it on your own. After all what really goes into it?
The "For Sale By Owner" process has been well documented by "Brick Underground" where you can read the fun, engaging blog of a couple attempting to sell their studio in Manhattan (which ultimately ends up going to a broker after 6 months).
But, here's the general process and the behind the scenes of what I do with each listing:
1. Determine the asking price (the most important aspect of the process) with the owner.
2. Stage and beautify the apartment (in NYC spaces there is often some decluttering to do)
3. Wait for a sunny day (especially if there is a nice view).

4. Coordinate and produce apartment video (approximately 3-4 hours for the shoot).
5. Prepare floor plan (I hire outside professionals) and where possible include an alternative floor plan.
6. Virtually stage the apartment if needed.

7. Contact management to introduce yourself as the listing broker and inform them which apartment is on the market. Find out specific building rules and regulations.
8. Ensure building financials, offering plan and amendments. Oftentimes, buyers ask for financials after viewing the apartment and before submitting an offer.
9. Confirm amenities and fees and study the property/building. Review any current or impending assessment.
10. Compile highlights of the neighborhood.
11. Set-up open houses (if building permits).
12. Review with owner to-do list prior to open house for optimal showcasing of the apartment.
13. Liaise with brokers and potential buyers.
14. Review and negotiate offers / pick the right buyer if there are multiple offers
15. Prepare board package and guide buyer for the board interview
16. Await board approval
17. Set-up closing date
18. CELEBRATE!